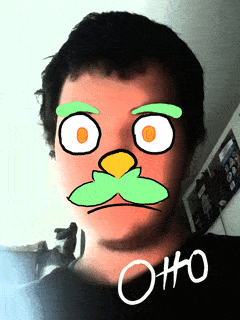 | | |
| --- | --- |
| NAME: | Otto Pomett |
| FULL NAME: | Otto Xander John Pomett |
| DATE OF BIRTH: | November 8th November 11th 2000 |
| CONDITIONS: | Neurodivergent (Autism, ADHD) |
| PRONOUNS: | he/him, they/them |
| HOBBIES: | Audio editing, drawing, being angry and bitter, used to do video editing |
Hello. My name is Otto Pomett and welcome to hell. Anyways, you're here to know what the feck this is all about. Well, it's simple really. I made this website as a meditiation on my social media addiction. Now, don't get me wrong. I love me some Twitter, but holy cow is it depressing. And by design, even. Thanks to the miracle of life known as NeoCities, not only is it reviving something I did not get to experience but now I can do something productive.
Do you want to know what my special interests are? CLICK HERE!
If not, CLICK HERE!
This page was last updated on...